Church Facilities
Thomas Presbyterian Church has several buildings and facilities available for both member and public use. Please see the descriptions and pictures below to find the perfect venue for your event. Also linked below, you will find the building policy form which will need to be filled out to secure your spot on the calendar. Please contact the Church office with any questions. office@thomaspres.org or 724-941-8910
Building Use Policies and Procedures.pdf
Sanctuary
The sanctuary at Thomas Church is where we gather to worship Sunday mornings. It offers a beautiful backdrop for weddings, special ceremonies and church events. It can be made available for use to the congregation and community.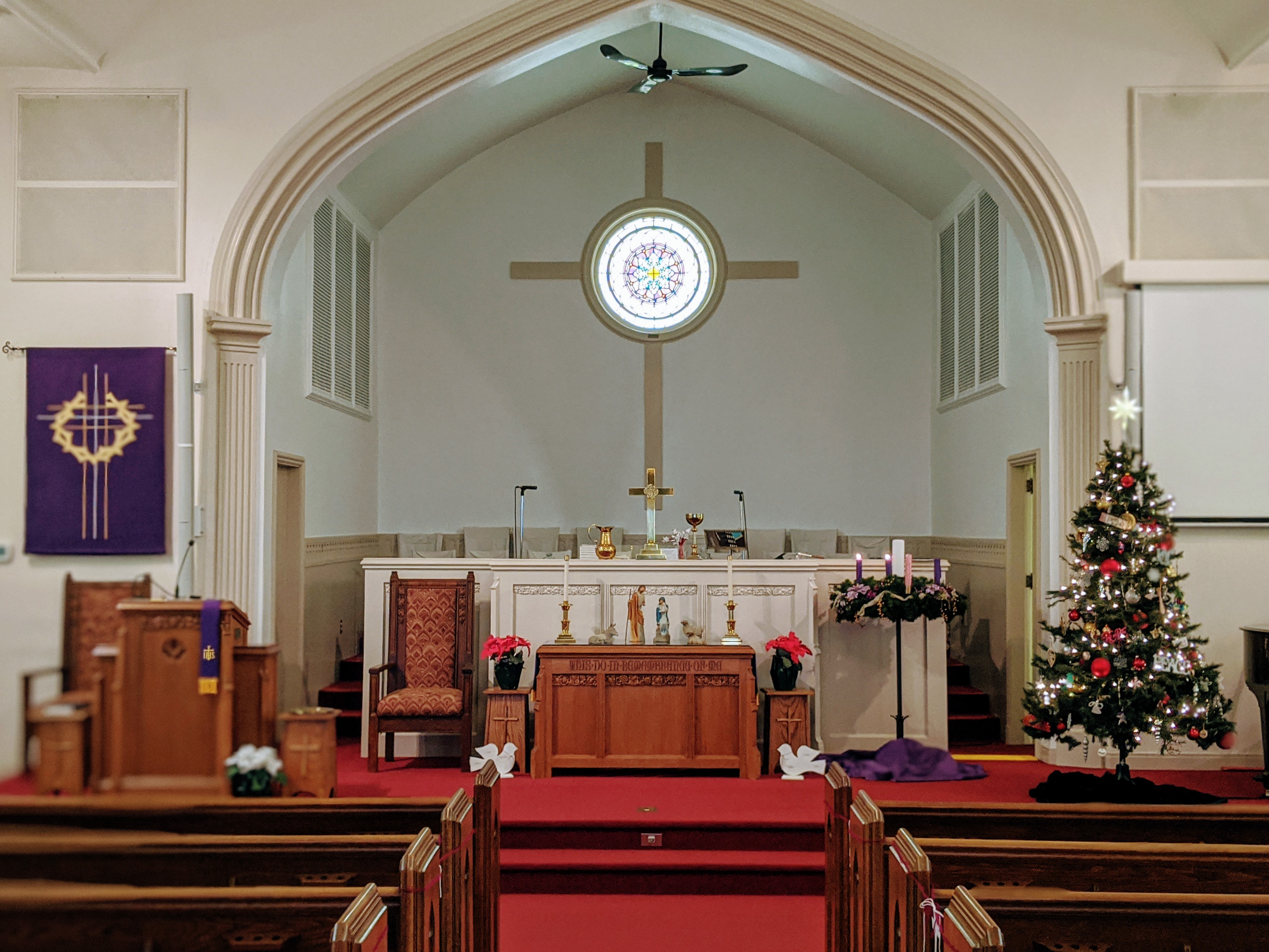 Christian Life Center
The Christian Life Center (CLC) at Thomas Presbyterian serves many functions for the Church and the community. It has a large open area that can be used for group gatherings, presentations, meetings, and sports. The CLC also boasts a large kitchen and several layout options to accommodate your gathering. Please contact the church office at (724)941-8910 to reserve your day and time at the CLC.
PLEASE SELECT THE LINKS TO VIEW OPTIONS FOR THE BEST ROOM SET UP FOR YOUR GROUP:
PICKLEBALL COURTS CAN BE SET UP IN A GROUP OF THREE ACROSS THE CLC Pickleball Layout.pdf
SEATING UP TO APPROXIMATELY 250 CHAIRS CLC Seating.pdf
SEATING AROUND TABLES APPROXIMATELY 200 CHAIRS CLC Table Seating.pdf
Fellowship Hall
The Fellowship Hall can be used for up to 30 people for gatherings and meetings. It is currently utilized by our scout troops and our preschool as well.