Deacons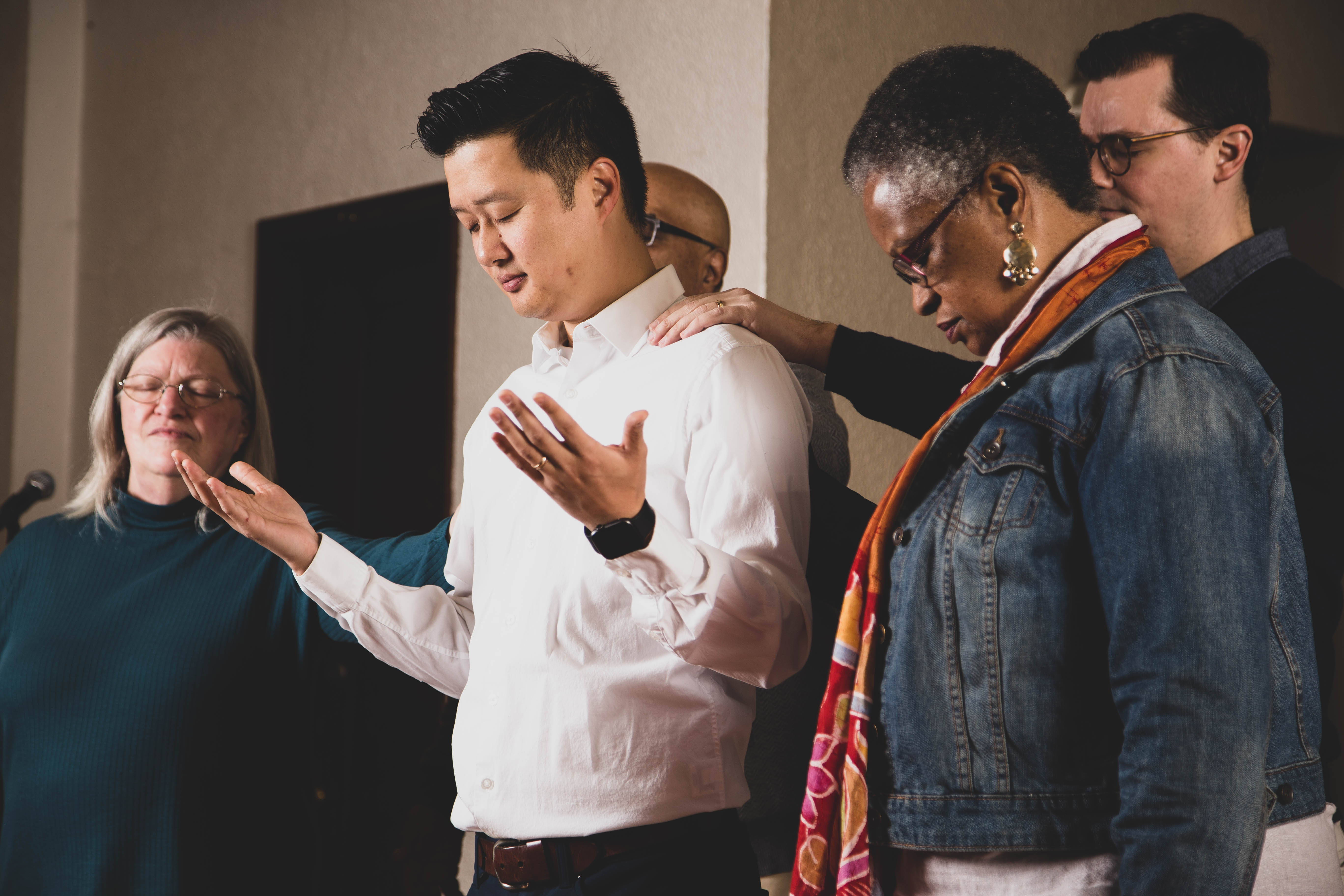 July's mission is the Board of Deacons. Deacons are the hands and heart of the Church in
our ministry of caring.
The Deacons' hearts go out to those in distress, to members who have suffered loss, to neighbors
in the hospital, to friends who have lost their jobs, to new members who need a word of
welcome, to members who are homebound and lonely and cannot leave their homes, to people in the
community who have lost their way and can no longer find God, to those who are economically
oppressed and do not have adequate places to live or enough to eat, to any people who need to
experience the love of Christ in concrete ways.
The Board of Deacons might be described most generally as "the caring arm of the church."
Most of us are incredibly busy and may forget to regard one another with genuine concern and
love. It is a regrettable fact that in churches of all sizes, members and friends can be absent from
worship without being missed or can go through an illness, a family tragedy, or a financial crisis
without getting the comfort and attention they need. At such a times it is often necessary for the
Deacons to step forward in an organized way to marshal the love and concern of the whole
congregation to help members endure pain and tragedy.
With decline in COVID cases and the increase in the number of people that have been
vaccinated, the Deacon have become more active in fulfilling their caregiver roll. The Deacon
this have helped some families with their food needs and medical expenses. The Deacons have
also sent care packages at Christmas and on Valentines Day to our college students and members
of the military.
In June, the Deacons started serving home communion to the homebound members of our
church family. They plan to serve the homebound communion once per quarter. The servers do
clear the visit and wear masks,
As the Book of Order puts it, "The office of deacon as set forth in Scripture is one of sympathy,
witness, and service after the example of Jesus Christ. This month's mission is the Board of
Deacons. Please give so this important ministry can continue to be the caring arm of the church.