Family Promise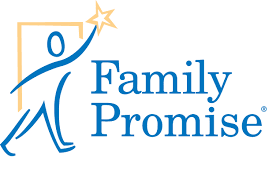 Family Promise is an organization that recognizes that family homelessness and poverty are complex issues that require comprehensive, innovative solutions. Solving homelessness is not just about housing. Family Promise's holistic approach to the crisis of family homelessness includes three key areas of focus: prevention, shelter and stabilization. Churches provide space for families to spend the night and volunteers are the backbone of Family Promise programs. Prepare a Meal. Read a story. Help write a resume. Offer compassion and support. Even an hour of volunteering can change lives. Thomas Presbyterian Church commits to providing space for the families and the church's volunteers provide meals and other forms of support.
Like so many programs, Family Promise has felt the impact of Covid 19. In the early months of the pandemic, participating Churches including Thomas Church were no longer able to safely provide services to care for the families in need. Family Promise arranged for the families to be sheltered in motels which was not financially sustainable. For several months now the program has not been hosting families. An Interim Director has maintained contact with the Host Churches and is currently working on a schedule for 2021 which will once again include Thomas Church. They may not be able to reopen until spring or summer but they will reopen!
Please give generously and continue to support this worthy program. Now more than ever, families may find themselves without a home and will be in need of the services of a program like Family Promise. As a reminder, Family Promise keeps the family unit together while they work to get on their feet again.
The Mission Team will keep the Congregation informed as we learn of their plans for 2021!
Family Promise of Southwestern Pennsylvania
7 Oregon Avenue
Pittsburgh (Crafton), PA 15205