Family Promise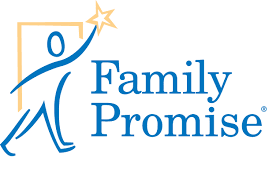 January Monthly Mission
Family Promise is our Monthly Mission for January, same as last year. We will use this space this month to update the Congregation on the status of the program rather than an article about the services Family Promise provides, as we have done in the past.
Like so many programs, Family Promise has felt the impact of Covid 19. In the early months of the pandemic, participating Churches including Thomas Church were no longer able to safely provide services to care for the families in need. Family Promise arranged for the families to be sheltered in motels which was not financially sustainable. For several months now the program has not been hosting families. An Interim Director has maintained contact with the Host Churches and is currently working on a schedule for 2021 which will once again include Thomas Church. They may not be able to reopen until spring or summer but they will reopen!
Please give generously and continue to support this worthy program. Now more than ever, families may find themselves without a home and will be in need of the services of a program like Family Promise. As a reminder, Family Promise keeps the family unit together while they work to get on their feet again.
The Mission Team will keep the Congregation informed as we learn of their plans for 2021!
Please read this letter from Family Promise below:
Salina, her 16 year old son, Dorian, and her 14 year old daughter, Keona sent this message last week after moving into their new home:
Thank you for everything you have done for us. Family Promise is a true blessing and we are grateful that you have been there for us! We don't know what we would have done without your assistance, especially at a time like this!
Salina is especially grateful because she knows many shelter programs would not have accepted her son because of his age. Many shelter programs will not allow a boy over the age of 13 in their program. We are extremely grateful for people like YOU who allow us to accept two parent families and families with older boys, to provide them with a roof over their heads, a listening ear, and assistance in navigating through the strange journey that is homelessness. Dorian joked with his mother saying there weren't "homeless", they were simply "houseless". Because of people like you, Dorian felt this way.
This year have been a particularly difficult one. We've seen so much pain and loss. Our families experience that pain and loss on a much deeper level than a family who is stably housed. When the COVID19 pandemic hit, we were hosting four families. We, as an organization, made the decision to find alternatives to our normal model of hosting families in our network of congregations. That decision was a costly one and thanks to people like you were had the resources to continue to host our families until they were stably housed. Now comes the hard part, maintaining that housing.
Family homelessness is so very different than what we believe homelessness to be. The families who turned to us for shelter haven't spent all of their resources on substance abuse; they don't have extensive criminal backgrounds that keep a landlord from renting to them; and they don't have serious mental illnesses.
· Sometimes something happens that kicks their lives out from under them…like Salina who lost her job because she had an accident that left her with a concussion.
· Sometimes a mother has to make the difficult decision to leave an abusive relationship, then finds herself unable to stay with the friend or family member who encouraged her to leave.
· Many times families were living in a substandard house with a landlord who refused to provide the basic necessities, like Susan and Rick and their teenaged son, who is disabled, who had a rat infestation which the landlord refused to treat. They spent their own money trying to fight the problem, but the holes in the foundation of the house allowed the rats to come back.
· Sometimes families were trying to help someone else – like Santiago and Camila and their 2 little girls who went back to Puerto Rico to help a sick family member then found themselves in the path of Hurricane Maria.
· For Fred and Leslie, the upward mobility they were experiencing came to a screeching halt the day before Fred started a new job. He was attacked on the street near his home by two young men who stated (to the police) they were looking for someone who "looked like him" to beat up. He was shot during the altercation and has not been able to work since then. This incident happened in February of this year and he is unable to receive unemployment because he left his former job voluntarily.
We have helped these families find stable housing but we are not finished yet. In the current financial climate people who are at the lowest end of the salary spectrum are finding it difficult to maintain their housing. We are intentional about staying in touch with our former families and have had many new requests for assistance.
We are formalizing our aftercare program in an effort to ensure none of our families find themselves homeless again. We recently hired a new Case Manager who will develop an individual case plan for each family with goals, a plan for action and a timeline. Each family will be monitored by the Family Promise professional staff and supported to ensure the family's success. By providing the tools, the knowledgeable assistance, and compassionate guidance through strong case management, we will help families remain stably housed.
Through our network of supporters like you, Family Promise has:
· Paid back utility bills for Mike and Shelly
· Paid rental arrearage for Sam and his daughter
· Paid for car repairs for Sheena
· And countless other financial assistances that enable a family to maintain secure housing
Beyond the number one goal of finding and maintaining stable housing, we are committed to assisting families with finding educational programs, working with families to find out where and how to obtain employment, and helping them negotiate the often-confusing system of resources to locate the resources they need.
Your gift to Family Promise helps to make this all possible. This year more than any other year, we need your support. Your support enables families to maintain their housing at a time when they are close to their lowest point. It gives them a hand to hold onto that helps lift them up. A hand up as opposed to a hand out.
As we approach this most festive time of the year when we celebrate our joys and blessings, please think of those families that are at a much greater risk of becoming homeless AGAIN. As Salina said "especially at a time like this", a time of unprecedented loss and need, please consider donating to Family Promise. You can click on the link below to go to our new fundraising platform to give:
https://familypromiseswpa.harnessapp.com/wv2/donate?/
We appreciate all that you do in support of Family Promise of Southwestern PA and hope you have a very Merry Christmas and a blessed New Year!
Sincerely,
Georgette Powell
Interim Executive Director
Family Promise of Southwestern PA
A copy of the official registration and financial information may be obtained from the PA Department of State by calling toll-free within Pennsylvania 1-800-732-0999. Registration does not imply endorsement.
Building community, strengthening lives.
_________________________________________________
Family Promise of Southwestern Pennsylvania
7 Oregon Avenue
Pittsburgh (Crafton), PA 15205