Recreation
Pickleball at the CLC
Several groups use the CLC to play pickleball. It is fun for all ages and skill levels. Please contact the Church office for information at (724)941-8910.
You can view the layout to pickleball here: CLC Pickleball Layout.pdf
And here is a view of the CLC main room 3 courts taped off in blue: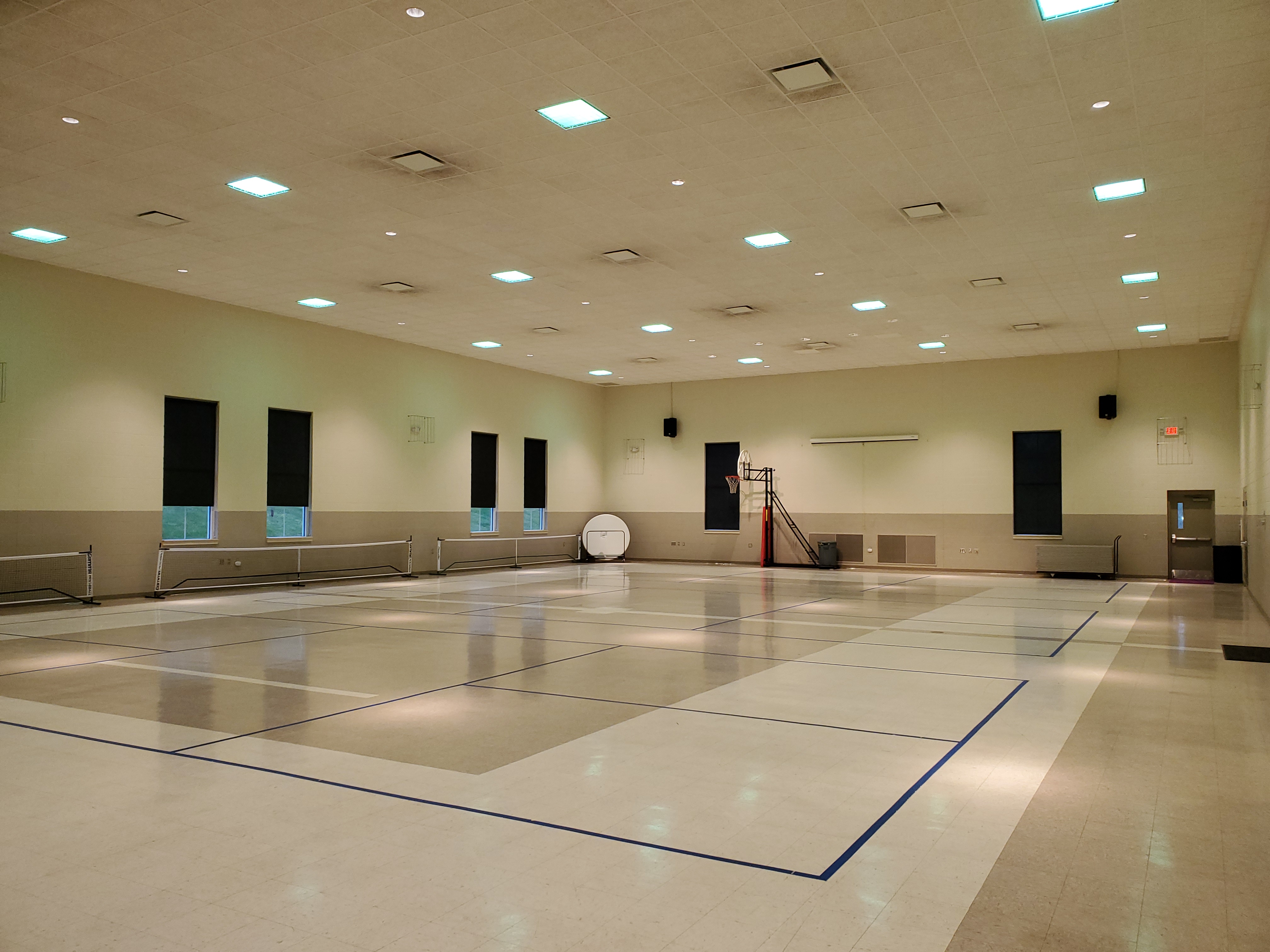 Washington Park Pickleball M/W/F 9am-11am
Contact: Tom Hincy 724-344-9519
South Hills Picklers M/W 1-4pm
Contact: Ron Christmas 412-512-8905
Presby Competitive Pickleball Th 7-10pm, Sat 11am-1pm
Contact: Gloria Dunkel 724-953-8701
Waterdam Farms Pickleball Tu/Th 9-11am
Contact: Lou Sherfinski 724-941-3724
WROC Picklers Fri 7-9pm
Contact: Cynthia Egeland (412) 498-5957 (C)
Golden Picklers Sat 9-11am, M 6-9pm
Contact: Gloria C Dunkle 724-953-8701
3D Pickleball Sat 130-30pm
Contact: Laurie Lawrence (412) 779-9294 (C)
Armando's Pickleball F 5-7pm, Sat 8-10pm
Contact: Armando Ocando (412) 849-2230 (C)
Pickleball Instruction by Laurel Sat 5-8pm
Contact: Laurel Heilman (724) 421-5490 (C)
OPEN PLAY Tu 12-4pm, W 5-9pm, Th12-5pm
Contact: Jeff Bowman 412-977-2053
Fencing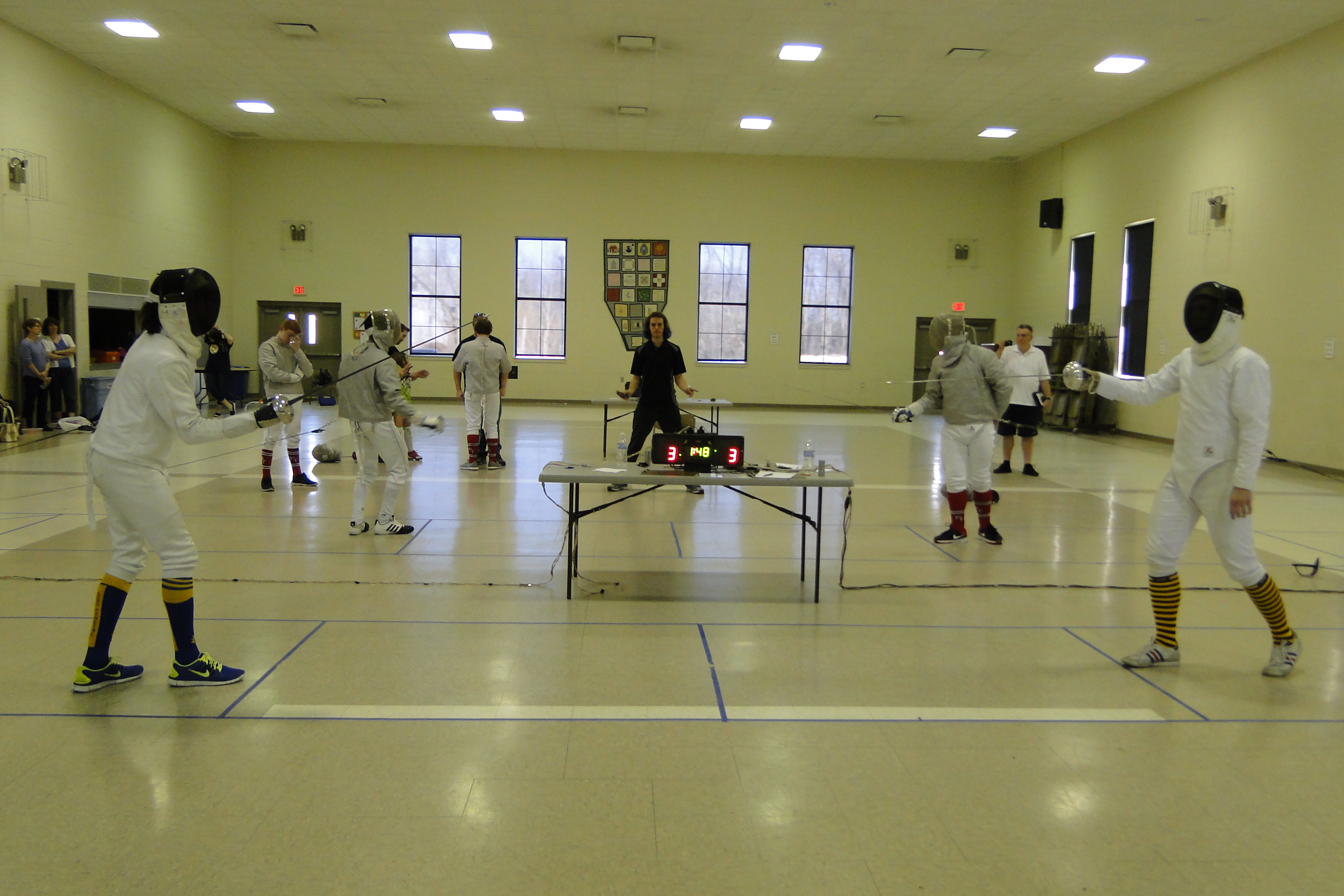 Tiger Fencing Club
Schedule:
Tuesday 5:30pm-7:30pm
Sunday 4:00pm-6:00pm
We Teach All 3 weapons Epee, Foil and Saber !!!
Tiger Fencing Club mission:
To promote the sport of fencing and to build a strong team consisting of skilled fencers who are also intellectually and physically fit.
We offer beginner and intermediate and advanced classes. We teach both competitive and recreational fencing.
The Tiger Club staff are head coaches and run fencing programs at Peters Township High School, Mt, Lebanon High School and Seton LaSalle High School
Contact information:
email: elioult@hotmail.com
phone: 412-334-4736
Basketball

Heat Hoops Basketball --
Schedule: Tuesdays 8-10 pm and Sundays 12-2 pm in the CLC
About Heat Sports:
The Heat Sports Basketball Development Program
Heat Sports describes the road that we take in experiencing the game. The experiences that make up the pathway should be designed to promote "Basketball for Life", which encourages everyone to continue in the sport. Positive basketball experiences ensure that those who enjoy the game will continue to take part as players and will also stay involved in the sport as coaches, trainers, administrators, fans, officials and referees.
For more information please contact Joe Gizzy or visit the Heat Hoops website:
email: jgiz1160@gmail.com
website: www.heatsportspgh.com