Recreation
Pickleball at the CLC
Several groups use the CLC to play pickleball. It is fun for all ages and skill levels. Please contact the Church office for information at (724)941-8910.
You can view the layout to pickleball here: CLC Pickleball Layout.pdf
And here is a view of the CLC main room 3 courts taped off in blue: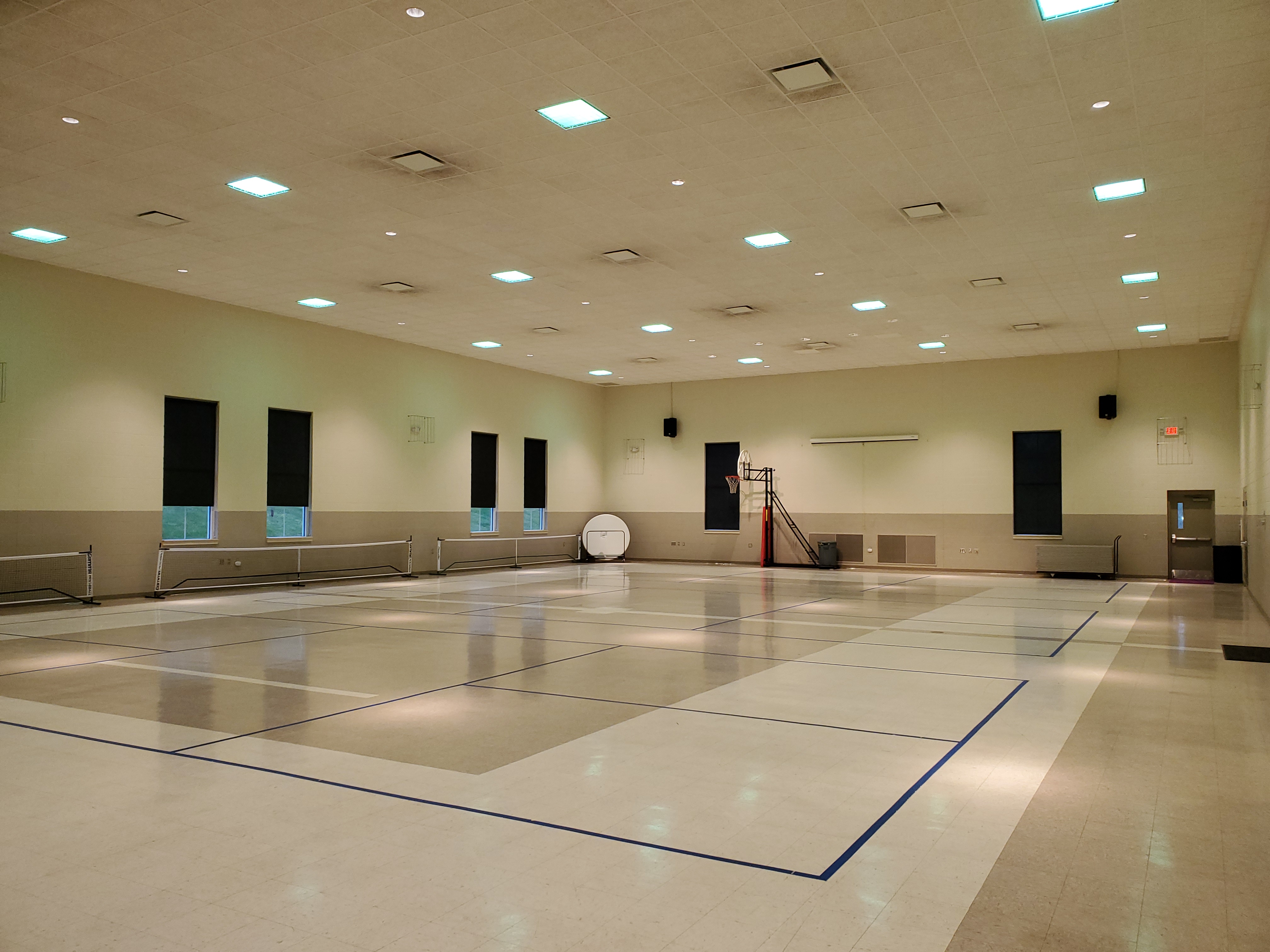 Fencing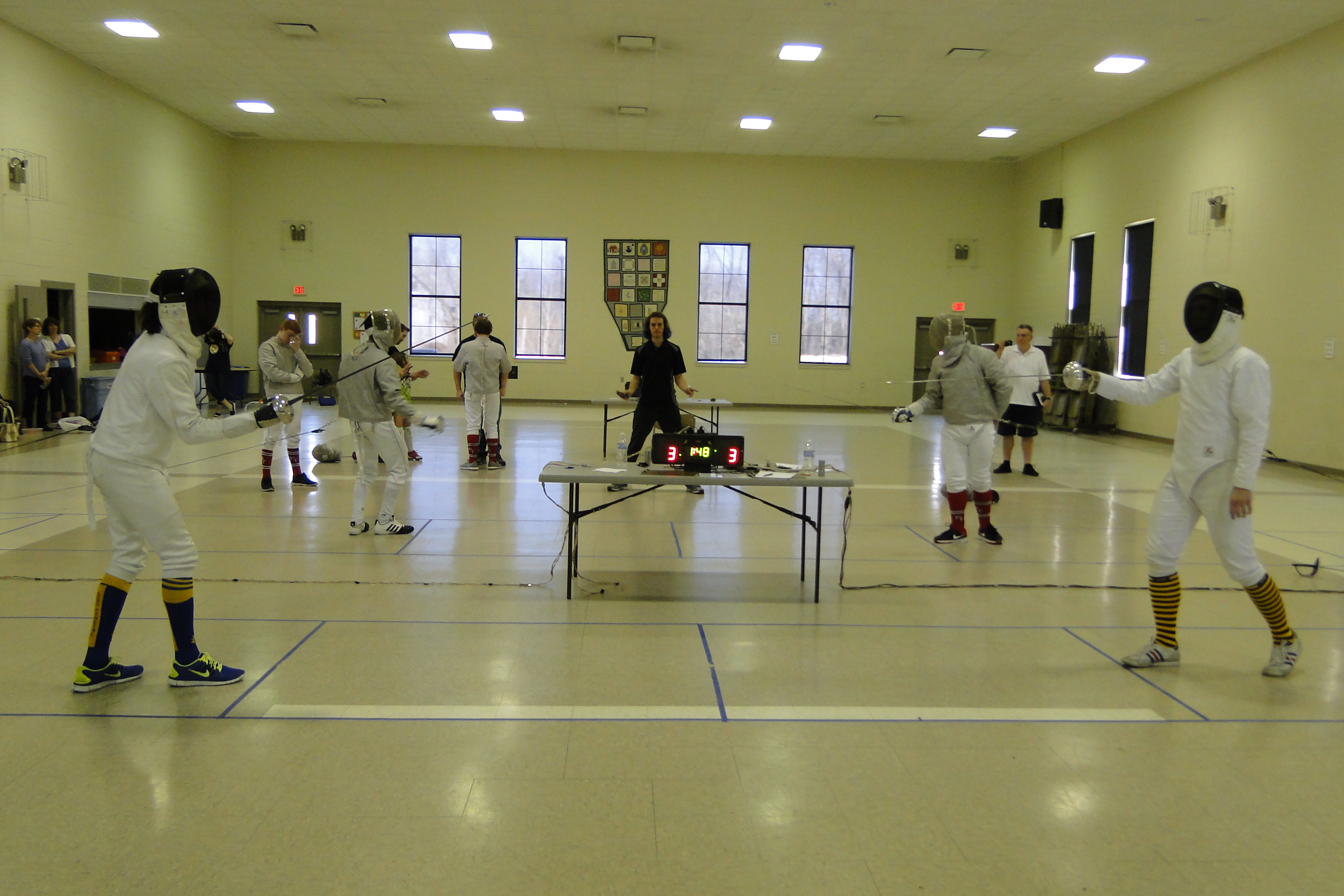 Tiger Fencing Club
Schedule:
Tuesday 5:30pm-7:30pm
Sunday 4:00pm-6:00pm (Currently Wednesday 6-8pm due to Covid restrictions)
We Teach All 3 weapons Epee, Foil and Saber !!!
Tiger Fencing Club mission:
To promote the sport of fencing and to build a strong team consisting of skilled fencers who are also intellectually and physically fit.
We offer beginner and intermediate and advanced classes. We teach both competitive and recreational fencing.
The Tiger Club staff are head coaches and run fencing programs at Peters Township High School, Mt, Lebanon High School and Seton LaSalle High School
Contact information:
email: elioult@hotmail.com
phone: 412-334-4736