Visiting
Worship at Thomas Presbyterian
Thomas Presbyterian has fully re-opened. Masks are optional for those fully vaccinated for Covid-19. We welcome you to worship with us!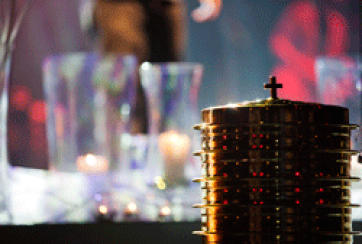 When you arrive at Thomas Church you will find two parking areas located on each side of the Sanctuary building. Handicapped parking and parking for visitors is located directly across from the main entrance of the church. There is a handicapped entrance to the left of the main doors.
For those who would like to be part of a Sunday morning class, Thomas Presbyterian Church offers an adult class that meets at 8:45AM. This class meets in the Fellowship Hall of the Sanctuary building. The class focuses on lessons from Scripture.
Worship at Thomas Church is relaxed and casual. When you enter the Sanctuary, you will be greeted by members of the church and receive a bulletin that includes the order of worship as well as The Thomas Times which announces what is happening at the church. Large print bulletins and hearing amplification devices are available.
Communion is celebrated the first Sunday of each month during the worship service.
You will enjoy an upbeat and spiritual worship service. We believe in praising God through a combination of traditional and contemporary music as well as through prayer and the study of His word. Worship services are designed to be Christ-centered and life-changing.
Care is taken not to put guests "on the spot" or to embarrass them in anyway. There is a desire for guests to feel welcomed without feeling "singled out."
Thomas Church is a warm and loving Christian fellowship. Following worship, we would love to meet with you. We invite you to linger a little after the worship experience and enjoy light refreshments and meet the pastor and members of Thomas Church.
Campus Improvement Project --Parking Lot and Sign
You will notice some major improvements at the Thomas Church campus in the next month. We are making a major financial commitment to provide a more inviting campus for our members and for the Community we serve, including:
Re-Paving and Lining the Church Parking Lot
Patching, Sealing, and Lining the CLC Parking Lot
Constructing a Masonry Wall at the Main Lot Entrance with Entry and Exit Lanes
Installing an Electronic Sign to Communicate Church Programs and CLC Activities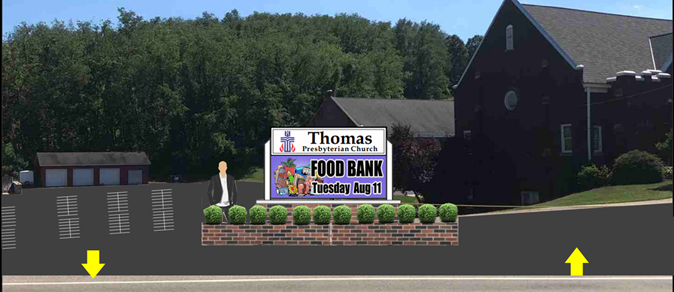 This wall will provide improved traffic flow onto and off our campus and it will contain a new electronic sign to be installed in early August. Re-paving of the parking lot will occur the first week of August and may result in an interruption of activities at the CLC for one or two days between Aug. 2-6.
Map for Thomas Presbyterian