Visiting
Worship at Thomas Presbyterian
IN PERSON WORSHIP will return to the Sanctuary on Sunday, November 8 at 10am.
UPDATED SAFETY GUIDELINES FOR THE SANCTUARY:
Dear Thomas Family,
We are excited about our move to the sanctuary, on November 8th, for our Sunday morning worship services. We will be following the same safety guidelines that were implemented for our return to in-person worship in the CLC, but with some changes due to the smaller physical space.
Everyone is being asked to enter through the sanctuary front door to better enable social distancing for temperature taking and attendance. Every other pew row has been roped off so that we may maintain the appropriate social distance while worshipping. Although hymnals and Bibles are on the unused pews, because of the risk of Covid contamination, we are not using them. Our team volunteers will be there should you need assistance or have any questions. We are reminding everyone that there can be no congregating in the back of the sanctuary before or after the service. We will have to continue our catch-up socializing In the parking lot and hopefully God will bless us with temperate weather!
We are looking forward to seeing you in the sanctuary on November 8th!
In Christ's Love, The re-opening committee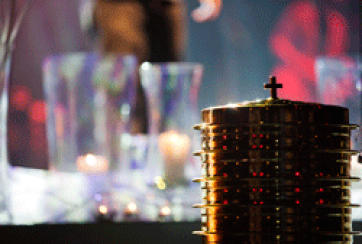 When you arrive at Thomas Church you will find two parking areas located on each side of the Sanctuary building. Handicapped parking and parking for visitors is located directly across from the main entrance of the church. There is a handicapped entrance to the left of the main doors.
For those who would like to be part of a Sunday morning class, Thomas Presbyterian Church offers an adult class, LIGHT (Learning In God's House Together), that meets at 9:00AM. This class meets in the Fellowship Hall of the Sanctuary building. The class focuses on lessons from Scripture. The Confirmation Class, for youth meets in the Meeting House at 9:00AM. Sunday School for children ages pre-school through 5th grade is held during the 10:00AM worship time.
Worship at Thomas Church is relaxed and casual. When you enter the Sanctuary, you will be greeted by members of the church and receive a bulletin that includes the order of worship as well as The Thomas Times which announces what is happening at the church. Large print bulletins and hearing amplification devices are available.
Communion is celebrated the first Sunday of each month during the worship service.
You will enjoy an upbeat and spiritual worship service. We believe in praising God through a combination of traditional and contemporary music as well as through prayer and the study of His word. Worship services are designed to be Christ-centered and life-changing.
Care is taken not to put guests "on the spot" or to embarrass them in anyway. There is a desire for guests to feel welcomed without feeling "singled out."
Thomas Church is a warm and loving Christian fellowship. Following worship, we would love to meet with you. We invite you to linger a little after the worship experience and enjoy light refreshments and meet the pastor and members of Thomas Church.
Map for Thomas Presbyterian
Get Directions via Text
Enter your full mobile number. Standard messaging rates may apply.